Thank you for your interest in Impact Resources, Inc., the first start-to-sale, strategic, operational, and funding enterprise to provide comprehensive business acceleration services for profitable ideas that make a measurable difference in people's lives.
Investors CLICK HERE to connect with our team.
If you've got an idea for a product or service that could make a difference, CLICK HERE to discover how we can help you grow your impact, influence by attending our next live event.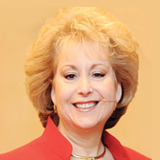 "Together our impact will be far greater than any we will ever make alone."
– Wendy Lipton-Dibner, M.A., CEO, Impact Resources, Inc. and CEO, Professional Impact, Inc.